[ << Back ]

Naked Photos of Soledad Silveyra are available at FemaleStars.com. They currently feature Nude Pics, Biographies, Video Clips, Articles, and Movie Reviews of famous stars.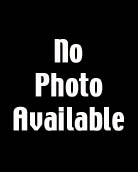 Soledad Silveyra
Birthday: 27 December 1944
Below is a complete filmography (list of movies she's appeared in) for Soledad Silveyra. If you have any corrections or additions, please email us at corrections@CelebMart.com. We'd also be interested in any trivia or other information you have.


Movie Credits
Click a movie's title to search for it at Amazon.com
Porque te quiero (2001)
Sin reserva (1999)
Night of the Coyote (1997)
[ Cecilia Dopazo ]
Despabílate amor (1996)
Siempre es difícil volver a casa (1992)
[ Carolina Papaleo ]
Dios los cría (1991)
Svart gryning (1987)
Líos de Susana, Los (1986)
Pinocho (1986)
Hay unos tipos abajo (1985)
Rosales, La (1984)
Últimos días de la víctima (1982)
Crápulas, Los (1981)
Casa de las siete tumbas, La (1981)
Bodas de cristal (1975)
[ Betiana Blum ]
Mujer, Una (1975)
Gracia y el forastero (1974)
Quiero besarlo, señor (1973)
Disputas en la cama (1972)
Mochileros, Los (1970)
Así es Buenos Aires (1970)
Gitano (1969)
[ Laetitia Casta ]
Profesor hippie, El (1969)
Don Segundo Sombra (1969)
Quiero llenarme de ti (1968)
Muchachos de antes no usaban gomina, Los (1968)
Muchacho como yo, Un (1968)
Psexoanálisis (1967)
---
Amazon.com 100 Hot DVDs

Click here to buy movie posters! Naked Photos of Soledad Silveyra are available at FemaleStars.com. They feature over 75,000 Nude Picures of your favorite celebs, Biographies, Video Clips, Filmographies, and Movie Reviews.