[ << Back ]

If you are looking for pictures of hot male actors or celebrities, check out MaleStars.com. They currently feature Nude Pics, Biographies, Video Clips, Articles, and Movie Reviews of famous stars.
Find Great Prices on Magazines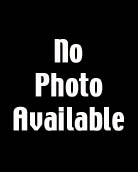 Bruno Campos
Birthday: 3 December 1973
Below is a complete filmography (list of movies he's appeared in) for Bruno Campos. If you have any corrections or additions, please email us at corrections@CelebMart.com. We'd also be interested in any trivia or other information you have.

Biography
Bruno is the son of an international banker, Paulo, and an actress, Thania. Although born in Rio de Janeiro, he grew up Brazil, Toronto, Bahrain, and Houston. He has three sisters - Mara, age 33 (in 1999); Adriana, age 32; and Mariana, age 21. At age 14, he attended Michigan's Interlochen Arts Acadamey. He then studied drama at Northwestern University. He got his acting break by returning to Brazil, where he starred in the 1996 film "O Quatrilho" which was nominated for an Oscar for Best Foreign Picture.

Biography courtesy of the Internet Movie Database (www.imdb.com).

Movie Credits
Click a movie's title to search for it at Amazon.com